All around the world, regardless of who we are, we all experience the same day. No matter our name, skin color, gender, culture, circumstances, we all share a common existence. Every 24 hours, we experience the same mile-markers as everyone else on this earth, including a sunrise and sunset.
If you let them, sunrises and sunsets almost always get your attention. They are the most beautiful, vibrant and colorful things you will see on a given day. They present a time for reflection and meditation. They can help you to stop and think. Sunrises present renewal and a fresh start. Sunsets represent completion and fulfilled goals.
Each minute of the rising or setting sun is different than the other. It's a masterpiece painting, but a painting that slowly changes every time you look up and study it.
If I forget, my dear son, take the time to get strength from each sunrise and bask in every sunset.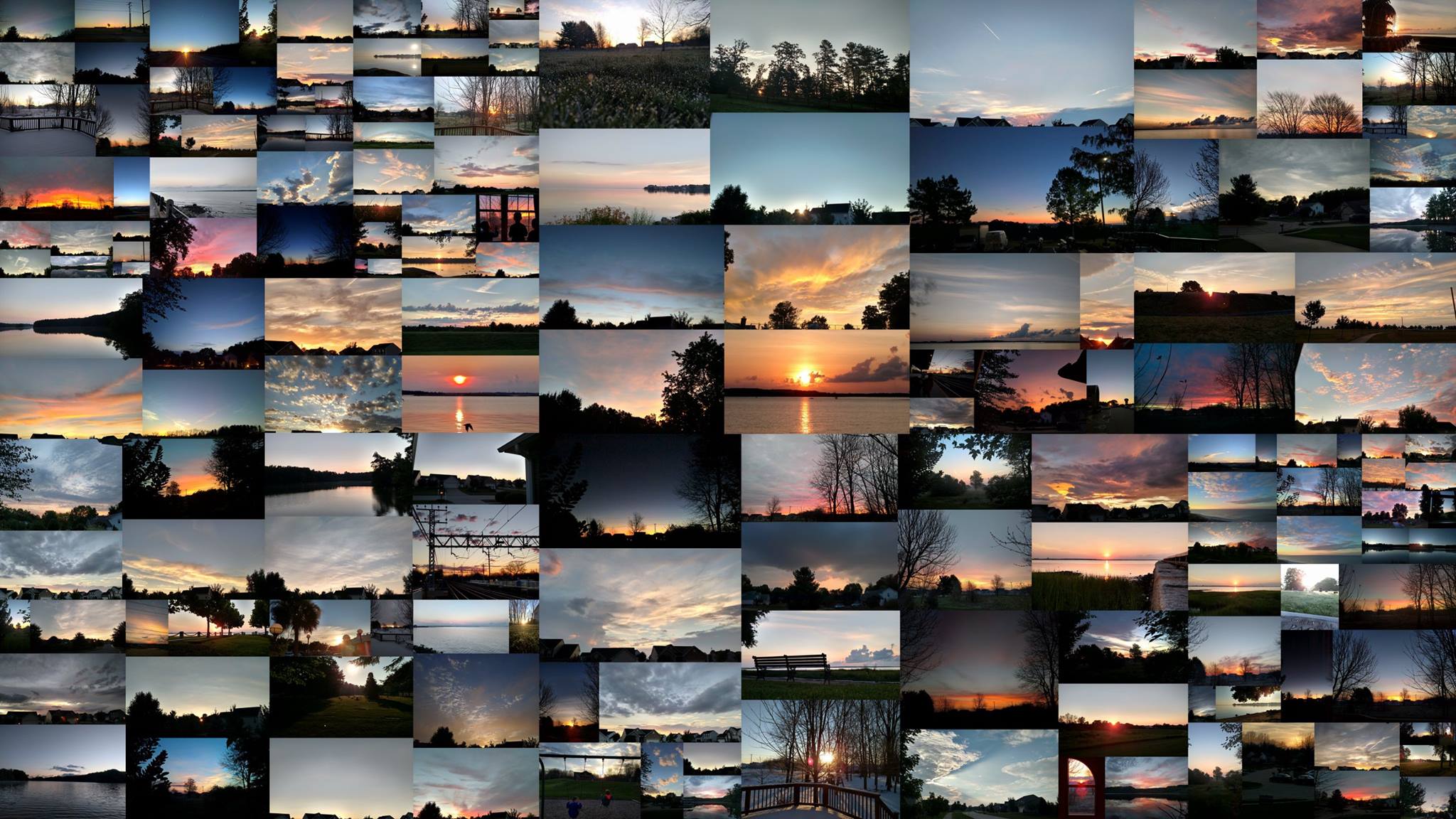 I try to do this every day now. In fact, the picture that accompanies this post includes a project where I tried to take as many photos of sunrises and sunsets for one year. It's something I don't think I will ever stop doing.
We only have some 27,740 number of days to live on this earth (plus or minus a few thousand). For the first 15 to 20 years of our life, we probably aren't focused on things like sunrises or sunsets. So you can quite quickly subtract 7,000 from that number. Then, in a place like Ohio, it is sunny or partly sunny about 50 percent of the time. Before long, you come to about 10,000 sunrises and 10,000 sunsets. That's not very many… And every day, you have one less.
There have been times in my life where I have not appreciated sunrises and sunsets. I was too busy, too distracted. Running on a wheel.
My child, get up early. Drink in every sunrise, and bask in every sunset. You will be thankful you did.